How recession-proof is the software engineering job market?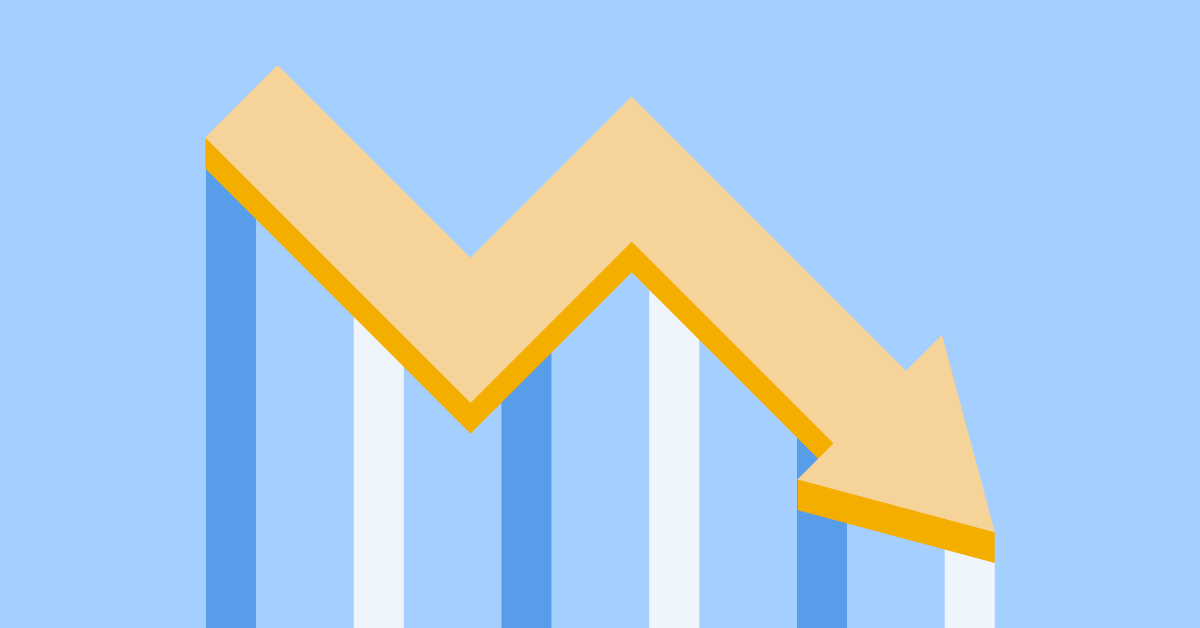 You are reading Compiler, a software engineering newsletter by Triplebyte editor Daniel Bean that delivers regular reportings and rantings on the industry's top news, trends, and interesting players.
---
Hello! How are you? Enjoying your weekend? Great! Now, let's talk about recessions!
Above-the-fold headlines this week were screaming about how big the recession that is most certainly settling on the U.S. might be. And it sounds like we're talking very big. To find out what that could mean for the typically bullet-proof software engineering job market, I got in touch with Matt Sigelman, CEO of job market analytics firm Burning Glass Technologies, for some focused data and outlooks.
Below is what he had to offer.
As the U.S. drops into a pandemic-fueled economic downturn, we're already seeing a lot of layoffs and hiring freezes in tech. Do we have any read on how software engineering jobs, in particular, are holding up?
Software developer roles are suffering from the downturn along with everything else, with hiring falling off across all industries.
The smallest declines in software developer postings are in the public administration sector (-7%) and retail (-10%), which makes sense because of the demands put on these sectors during the pandemic. Hiring dropped the most among tech contracting firms (-46%) and in financial services (-45%).
For context, all job postings in the U.S. fell 43% between the week of March 2 and the week of March 30.
Software Developer Hiring Changes (3/2 to 3/30)

Accommodation and Food Services: -36%

Administrative and Support and Waste Management and Remediation Services: -34%

Educational Services: -28%

Finance and Insurance: -45%

Health Care and Social Assistance: -40%

Information: -26%

Manufacturing: -36%

Professional, Scientific, and Technical Services: -46%

Public Administration: -7%

Retail Trade: -10%

Transportation and Warehousing: -18%
How about a prognosis for how bad things could get in the coming months? Is there any truth to the idea that software engineering, programming, and developer jobs are more "recession-proof" than most?
One reason why software jobs have at least been "recession resistant," if not recession-proof, is that this talent has been so hard to find that companies will be reluctant to give up on it if they can at all help it. Recessions end, and when they do end you want to have new products in the pipeline to take advantage of that. The fact that employers are pulling back on posting software jobs suggests that they might be pulling back on new product development, as well. That would have a big impact on both software jobs and potentially the overall recovery. If companies are slower in bringing new products to market, then the recovery will take longer.
So much of the workforce that could be affected by the oncoming recession didn't even exist a decade ago – many software engineer jobs included. So does it make sense to look at the last financial crisis in 2008 for learnings on what's ahead in this one?
The causes of the two recessions are so different that it is hard to say if the recoveries will be different, as well. In general, employers are cautious about hiring after a recession. Employers don't just hire back everyone they had before the downturn. Instead, companies ask tough questions: How many workers do we need? How much of this work can be automated or reorganized to be done with fewer workers? In that context, it makes sense that companies will prioritize hiring people with the most valuable skills. Those who find themselves displaced could use the time on the sidelines to advance their skills so that they are more competitive once hiring ultimately resumes.
Education and upskilling are popular go-tos in an economic downturn. In today's world, a code bootcamp can seem as appealing a way as any to make a career pivot. If we see an onslaught of new software engineers hit the job market on the other side of this, will there be enough jobs for them?
The best way to ensure that we don't have a glut of any kind of talent is to carefully plan out how we reskill Americans. The great challenge facing the country is re-deploying and re-employing workers. We have the tools now to identify what training pays off and the career pathways that can get workers from declining jobs to rising ones. Importantly, the kinds of one-size-fits-all bromides that sound good to politicians, like making sure that everyone who has been displaced is trained in software development, lack the nuance or market awareness to be successful.
Burning Glass has mapped out how this could work with jobs lost to automation. You should look at our report for the World Economic Forum on reskilling.
Are there other ways you think the software engineering job market could look differently after the economy regains its health?
Here again, skills matter. In a Slack job market, employers will have lots of choices, and so they are likely to shift demand toward hiring those who bring expertise in high-value technologies.
In Other News
How are programmers spending their time in quarantine? Apparently, like most people: cooking, playing games, and getting way more into bicycling. That's according to a new Stack Overflow blog that presents recent changes in traffic trends across its various topic-based Stack Exchange websites. Some interesting increases the network is reporting:
Stack Exchange said its biggest jumps have been in its Academia site, though specific figures on how much traffic there has changed weren't provided. "People are asking questions about how to conduct virtual lessons and how to safely manage video chat for children of all ages," wrote Stack Overflow director of content Ben Popper.
Quick Hits
Dystopia or life-saver? This AI tracks human social distancing in real-time. Input
Devs might be able to write software on iPad and iPhone with Xcode for iOS. Cult of Mac
Android 11 Preview 3 hands-on: Strange changes to Recent Apps and notifications. Ars Technica
Zoom 5.0 is coming soon with security and privacy improvements. The Verge
Google's AI teaches robots to grasp occluded objects and adapt to new situations. VentureBeat
From Triplebyte
Out of work, in this economy? Here's where to start. A new blog at Triplebyte provides some advice to engineers on how to, bite-by-bite, get re-engaged in this difficult job market. One good nugget: Broaden your options, up and down.
When options are scarce, make more ... Perhaps you loved one slice of back-end engineering and assume that applies exclusively or universally to all back-end roles. Perhaps you ignore all UI roles because you feel weak at design, yet roles exist which require zero design skill but an advanced understanding of math and physics. You'd be shocked what's out there. Open your mind. Challenge your insecurities. Learn the skills to bridge to other roles.
You can read the rest here.
Some companies hiring software engineers on Triplebyte right now:
Tech Updates
---
Triplebyte helps engineers assess and showcase their technical skills and connects them with great opportunities. You can get started here.
If you just happened upon this newsletter, subscribe with the button below to get new editions sent right to your inbox.